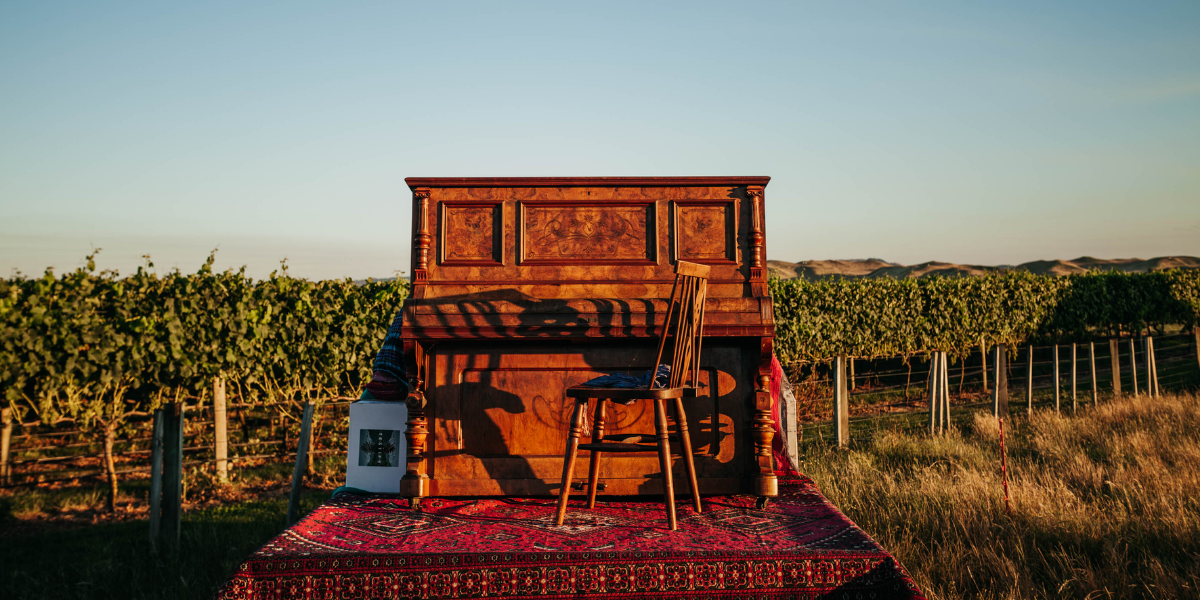 Organic Winemaking
We're on a journey.
All our wines come from certified sustainable vineyards, but Daniel is working closely with his growers to push things even further with a view to be certified organic across the board.
We're in an exciting phase of this transition, able to learn from growers who have long been certified organic and incorporate these practices into the farming of traditionally conventional sites. 2022 vintage will see the Organic wine range growing from 1 to 5 products.
Decibel Organic Rosé 2022
BioGro Certified Organic rosé.
Made from Merlot grapes grown organically in the Bridge Pa Triangle. The fruit was picked early to retain freshness and gently pressed to obtain a subtle pink, resulting in a vibrant wine.
This wine jumps out of the glass with fresh fruit and floral aromatics and while very soft at first, it finishes with lots of character. Enjoy with summer sunshine and if you're feeling adventurous, a classic kiwi Pavlova.
Giunta Organic Crunchy Red 2022
Biogro Certified Organic Light Red
Crunchy Red was a big hit in its first iteration in 2021 and is back again and even better with a fresh organic certification.
Specifically designed and named because winemaker Daniel loves drinking these kinds of wines. A fresh, juicy, chillable red for a range of occasions; grab some asap because it's our favourite drinking right now!
Decibel Organic Petillant Náturel 2022
BioGro Certified Organic sparkling wine.
In classic Decibel style, we are pushing the boundaries a little to bring you this delightfully refreshing fizzy number from BioGrow certified organic Chardonnay.
The delicate fizz is produced through an ancient method by bottling partially-fermented wine and allowing the yeast to finish their job in the bottle which traps in the natural bubbles.