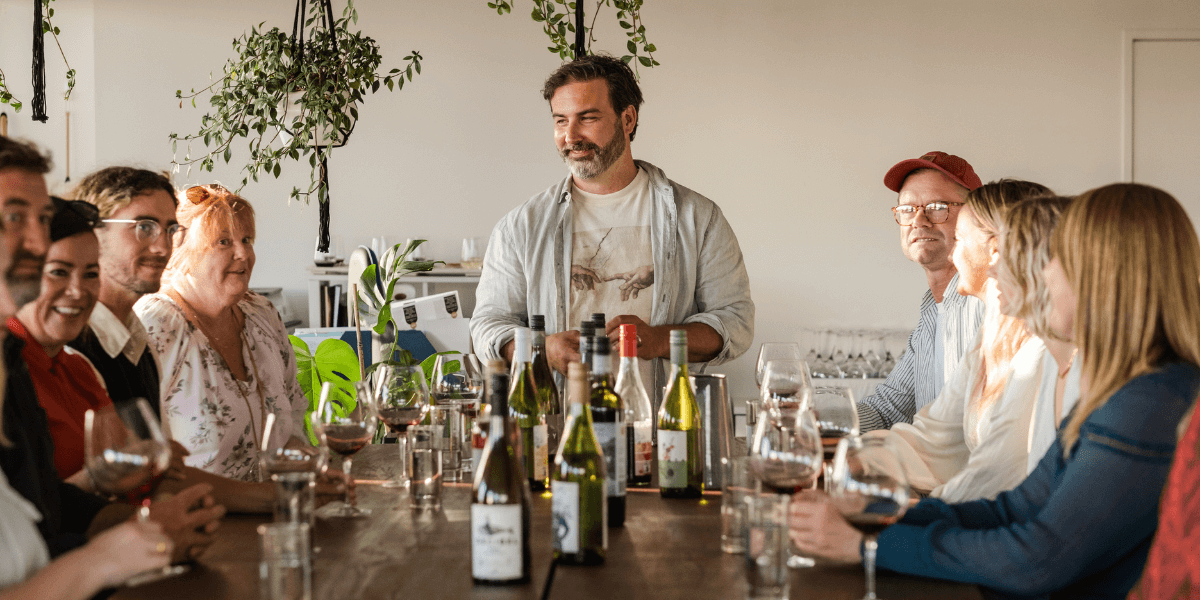 Visit Us
Decibel Central is full of action.
Decibel Central is open 11am – 5pm Thursday to Saturday.
Located at 101 Warren Street S. Hastings. With over 17 wines to choose from, there's something for everyone in our range. Wine tastings available by appointment below, or simply walk in during opening hours and we'll find you a seat.
Tour operators: please either book a Decibel Session below for your group or contact us to discuss your visit.
Just A Taste
Try before you buy; we'll pour from the open bottles so you get a taste for what we're all about. An informal tasting intended to guide purchasing decisions rather than a deep-dive into Decibel. We will always be on hand to answer questions and help you make selections from our 17+ collection.
For larger groups or tour operators – please note that this is not suitable for large groups. Please book a Decibel Session so that we can roll the red carpet out for you.
Decibel Session
This is a more formal and educational seated tasting session by reservation only. Running for about an hour, we will have time to taste through a range of wines from the Giunta, Decibel, and Testify collections. You will hear about winemaker Daniel Brennan's story, the vineyards, and the winemaking.
Bookings are required as space can be limited. Please contact us if you'd like a time or group size that isn't offered in the drop-down options below.
Dinner Parties
Join us at the big table for our monthly supper club in Decibel Central. A celebration of food, wine, and friendship; the evening will see you and 11 other guests enjoy a three course set menu designed by local chef Ben Cruse.
Each course will be paired with wines from the Decibel collection and winemaker Daniel Brennan will be on hand to discuss the winemaking, vineyards, and why the wine works so well with the dishes.
Looking to book a private event or larger group tasting?
Our space is very flexible so we can work with you to host all sorts of functions. Reach out today.